Diamonds - Jewelry - Gifts
Traditional and New Designs
Watches
We carry a wide range of watches. Different brands come in different shapes, colors and styles. Visit our professional jewelers today and let's find the watch that is ideal for you.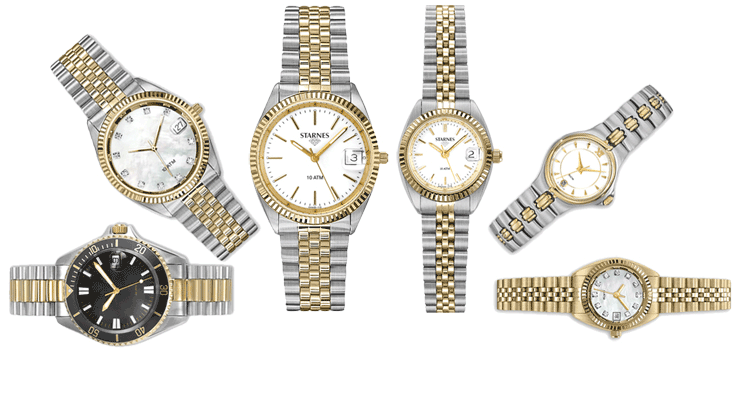 Starnes Brand Watches
At Starnes we have our own brand of watches.
Buy a Starnes brand watch and we will replace the batteries for free.